Emilie Rose is a masterful fiddler and teacher from Northern California. Her wide range of abilities include composing, arranging, and performing with various bands including singer/songwriter Hannah Siglin and bands Willow Down and Sailbow. Emilie teaches private lessons via Skype and in person as well as at camps and workshops. She is on scholarship at the Berklee School of Music in Boston, MA and is due to graduate in 2019. Emilie has a gift for making music accessible to students of all levels, and imbues her music with heaps of soul.
Sam Devine, Guitar + Bass
Sam Devine has a broad musical background that revolves around the bass and composition. For years, he performed with the Cafe Van Kleef house jazz band, and has toured with The Green Ribbon Band, Tracorum, and Terese Genecco. As a student, he attended the National High Institute at Northwestern University, studying with Hans Sturm, and earned a bachelor's degree from San Francisco State University, where he studied with jazz musician Marcus Shelby and and SF Opera bassist Shinji Eshima. In addition to his musical pursuits, Sam is an accomplished journalist and instructor for both motorcycling and kitesurfing.
heather grove, song + vocals
Heather Grove is a multi-instrumentalist based in the Sierra foothills of California, specializing in keyboard, guitar, vocals, and penny whistle. She is a gifted teacher who can coordinate students of all ages into fun and dynamic ensembles. Heather led the music program at the Nevada City School of the Arts for many years and is a member of the San Francisco Scottish Fiddlers Association. Her current projects include an a cappella vocal group, Sierracapella, a roots music project, Deep River Down, and an Indian fusion band, Janapriyan Music. She also teaches music privately at schools and camps around California.
Damon guthrie, kids' band
Damon Guthrie is a musician, visual artist, educator, and papa of two beautiful girls. He comes to Whole Music Camp to lead our brand new Kids' Band, guaranteed to be fun for all ages. Damon is the syndicated cartoonist of a strip called Ninja + Bullet, is active and engaged in community organizing, and is one of the most kind and playful people we know. Damon comes from a long line of artists and musicians. His new class is not to be missed.
sam schow, clawhammer banjo
Sam Schow is a man of many talents— a skilled multi instrumentalist, naturalist, and educator, we're fortunate to have him as our camp banjo teacher. Sam brings his storytelling and songwriting talents to backpacking trips with youth of all ages around the west coast. Along with his musical prowess, Sam is also a Wilderness First Responder and fire fighter in San Francisco. Be sure to ask him about the Ballad of Sexy Banjo.
Amie ferrier, fiddle +
camp director
Amie Ferrier began playing the fiddle at age five. She has studied privately with teachers from the US, UK, and Ireland, and received training at Northwestern University and Bennington College. From 2013-2016 Amie was the solo musician for The Moth's storytelling GrandSLAM at the Castro Theatre in San Francisco. She is currently a private teacher to dozens of students, the string teacher at the Nevada City School of the Arts, and the director of the Whole Music Camp. She plays her great-grandmother's violin.
ben grove, rhythm support
Ben Grove joins our camp as an accompanist and rhythm support, complimenting our vocal classes, instructor workshops, and end of camp jam session. Ben is a multi-instrumentalist and a member of the San Francisco Scottish Fiddlers, and is preparing to head to England for school next year. He is an amazing resource for theory and excels in creating beautiful accompaniments to our camp tunes.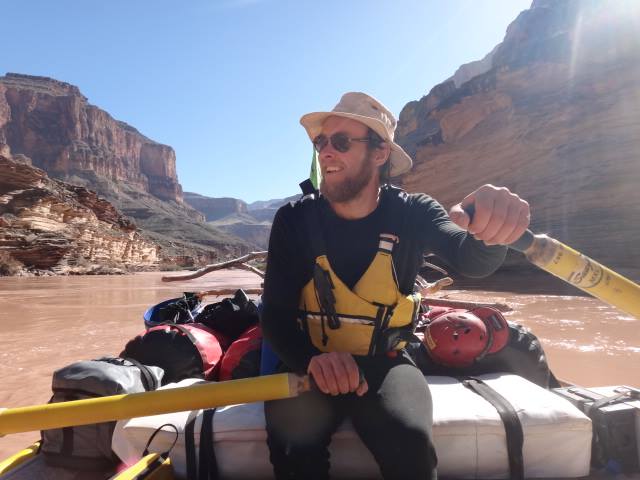 eli ferrier, storytelling and camp support
Eli Ferrier is our camp wizard— answering questions, tending to first aid needs, pointing out beautiful wildflowers and animal tracks, and hosting our annual storytelling slam. In 2020, Eli will be offering a workshop on How To Build A Story, for any newcomers to story slams who would like to participate but need help crafting a story arc. Eli can be found chopping veggies in the kitchen, singing in Miss Heather's class, and tending to our Saturday night bonfire with great care.
Check back soon for updates on our new 2020 Advanced Ensemble class teacher.